Of course, every day is a day for Mamas. Every day you have one or you are one or you need one.




Every day you might turn to yours and hold her or argue with her or wish you had a little more time for her.




I do not mind having a day when it is about them, us, her. It is nice to have a day, arbitrary as it may be. Especially when it involves hand made cards with real sentiment, blue sky and cool air in a new backyard,



And lots of quiche. Mmmm. Quiche.



The wonderful thing about a day like this is it gives you time.


Time to realize the privilege involved with this role. The give and take, the push and pull, the ebb and flow. And so if you are a Mama, thank you for all that you do. And if you have a Mama to hug, I send a little bit of love your way to make that hug just a bit stronger, longer and tighter. There is one Mama I think of often, she is Jessica, Tuesday's mama. There is a very special blog event going on right now for Jess and her family, a way to physically provide support to them. Her awesome online friends have arranged an innovative way to give. You can go here....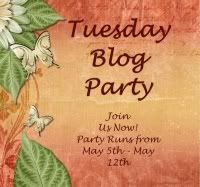 and give.

Give one dollar, give 10, give what you can. Then scroll down to all the links and find one that looks good and leave a comment on that blog to be entered in their giveaway. And there is some good stuff. You can enter here too. I am giving away a onesie with a hand embroidered emblem and a pair of the lovely soft cotton pants I have made for the boys multiple times.





Here is a similar set to give you an idea.



They are not made yet so if you enter and win you can request a boy or girl colorway for your little. I guess-timate that the size is 6-10 months. I will whip it up (ahem, maybe not whip, but it will get done) and you will not only gain a sweet outfit but also know that your support is felt by a family that needs it. So please, go and donate then come back here and leave a comment and I will draw a name on Wednesday morning. Because we have to do what we can when we know a Mama that has lost. Just one way we can give.